Song for this post: "FLAWLESS REMIX" By Beyoncé and Nicki Minaj
On the 2nd of July 2016, my friends and I went to go see Queen B. For me, it was an unbelievable event one I thought I wouldn't see for these three reasons
Whenever she was on tour I was never available, by this I meant my parents said no 
I like food. Very very important. If I was standing or in the middle of a long row of seats how would I feed myself? Priorities. Priorities.
The first concert I went to was standing, for a boy band called In Hindsight. I had a good time overall but being on my feet surrounded by hormone crazed girls in a small and stuffy room kinda put me off concerts all together. Then again, my friends and I got in for free so I can't complain….but still, it put me off.
"But what made you go to a Beyoncé concert with these three problems, her concert would be just as hectic?" You might ask.
Well, it all started when my friend Victoria and I were in sociology. We had just heard Beyoncé was going to have a concert, so like the loyal fans we were we checked out Ticketmaster and lo and behold £49.50 tickets! We agreed right there and then that we were going to see Beyoncé this year. So at break, we informed my other friends. In the end, Naomi (in the pics below) came too and lemme tell you this concert cannot be described. Magnificent is the only word I can come up with and I do English literature.
Reason number 1 and 3 were solved in a matter of seconds. The concert was on a Saturday, perfect!!! Yet, to be honest even if I had a huge family wedding I would cancel that and see Beyoncé….I'm sure the bride would understand. As I said, reason number 3 was solved as the tickets….WERE SEATED!!!!!!!!!! Our seats were pretty much at the end of the row, so if I had decided to get food it would not have been a problem, I brought tonnes of snackles anyway so I was goooood.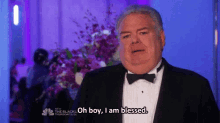 SUMMARY
So there you have it, my time at the Formation Concert was an unforgettable one. I learnt a lot more than just leaving the concert a mish early (the lines to get home were longer than my mile walk to school….) I learnt that seating is the way to go and to always make time for Beyonce. Her concert filled me with so much happiness and black positive power, I can't wait to go again. This time I'll try to get Beehive tickets. Those are standing, but if I'm that close, I'll stand mate. Just to finish things off, here is a picture I took along with the Song List from the concert.
See you in the next blog post!
Beyonce – The Formation World Tour Set List
Formation
Sorry
Flawless
Run the World
Mine
Baby Boy/Standing on the Sun
Hold up
Countdown
Me, Myself and I
Running (Naughty Boy)
All Night – her favorite track from album
Don't Hurt Yourself
Ring the Alarm
Naughty Girl/Independent Woman/Diva
Flawless remix
Feeling Myself
Yonce
7/11
Drunk in Love
Rocket
Daddy Lessons
Single Ladies
Purple Rain (Prince cover)
Crazy in Love/Bootylicious
Naughty Girl
Party
Blow / Nasty Girl
Sweet Dreams (Eurhythmics cover)
Freedom
Survivor
End of Time/Grown Woman
Halo
I brought my camera in the hopes of getting a close up of Beyonce. Not the screen. My phone camera could only go so far till it blurred out. Yet my main camera, got what I would call a perfect close up of Beyonce. I was pretty darn proud.